"Sooner or later", as the Dutch predicted the powerful earthquake in Turkey 4 days ago
Politiko
2023-02-06 12:30:41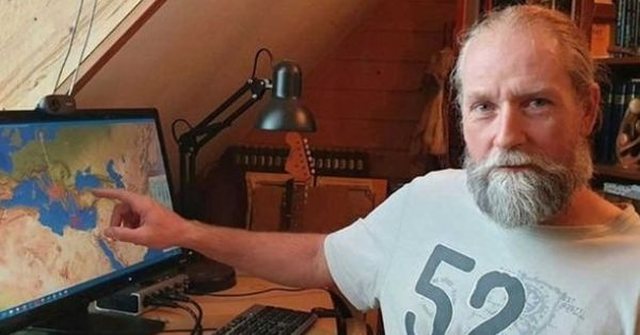 Dutch researcher Frank Hoogerbeets predicted a few days ago the devastating earthquake that would hit Southeast Turkey and the surrounding area.
In a tweet 4 days ago, the researcher wrote "Sooner or later there will be a ~7.5 earthquake in this region (South-Central Turkey, Jordan, Syria, Lebanon)".
The earthquake of the same magnitude hit Southeastern Turkey, causing extensive damage and thousands of casualties in at least 10 Turkish cities, in Syria, shaking Lebanon, Israel and Cyprus.
The epicenter of the earthquake was in Gaizantep, where the most damage is reported. So far, over 900 lives have been reported in Turkey and over 300 in Syria.
A second 7.5-magnitude earthquake hit southeastern Turkey again a few minutes ago. Turkey has appealed for international help, while the Netherlands was the first to offer assistance to rescue teams.