From 'check-up' to legalization and health/ Berisha reveals the DP's plans
Politiko
2022-09-24 12:47:05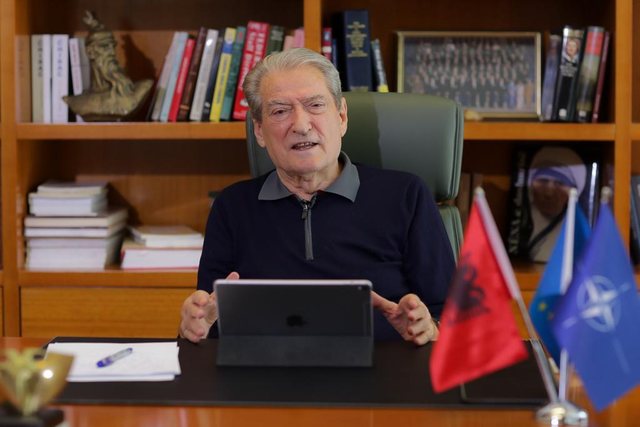 The chairman of the Democratic Party, Sali Berisha, disclosed in the conversation with the citizens on Facebook, the decisions that the Democrats will take upon taking power and overthrowing the Rama government.
Berisha guaranteed that they will submit to the Parliament the law that recognizes justice and that will be applied autonomously to give the deserved punishments to those who stole the Albanians' money.
"We will file in the parliament the law that does not recognize the statute of limitations for every prime minister who has served in Albania. In this law, it will not be saved from the verdict of justice, it is not about this justice, which is such, it turns out a week ago, the most corrupt institution of justice. But it is about a justice that will apply the law autonomously and will give the most deserved punishments to those who stole from Albanians. Therefore, like the incinerators, but also the affairs of Durrës, Butrint, and many others, will receive the deserved response from Albanian justice", said Berisha.
Legalization is also in the focus of the DP. Berisha said that citizens will no longer receive legalization flyers, but the final certificates.
"Legalizimi është një problem i vulgarizuar nga mashtrimet pa fund të kësaj qeverie. Garantoj se do i jepet fund me një skemë më të thjeshtë që është përdorur ndonjëherë. Ata të cilët kanë marrë ato fletushka, nuk do marrin më fletushka të përkohshme, por do marrin tapitë përfundimtare të shtëpive", u shpreh Berisha.
Kreu i demokratëve tregoi planet për sistemin e Shëndetësisë. Berisha tha se do të dyfishohen rrogat e punonjësve të shëndetësisë dhe do të garantohet buxheti i mjaftueshëm për reformimin e tij.
"Ne do të dyfishojmë rrogat e punonjësve të shëndetësisë, do të garantojmë një buxhet të mjaftueshëm për modernizimin dhe reformimin e sistemit të shëndetësisë. Do bëjmë gjithçka, që mjekë të shquar shqiptarë, të rikthehen kundrejt stimujve që u takojnë. Pra, sot shërbimi shëndetësor në Tiranë, renditet në dhjetëshen e fundit në botë dhe kjo është një katastrofë e vërtetë. Këtë situatë do e ndryshojmë me shpejtësi në vitet e pushtetit të PD-së", tha kryedemokrati.
Berisha garantoi anulimin e koncesionit 'check up', duke deklaruar se është grabitja dhe plaçkitja më e tmerrshme e shqiptarëve. Berisha tha se Vilma Nushi, Ilir Beqja dhe Edi Rama do të vendosen para drejtësisë për qindra miliona euro të vjedhura.
"It is a merger of the Koleka and Nushi families in a terrible looting and robbery of Albanian citizens. The most developed countries do not accept this. It will be canceled and they will go to court, like Vilma Nushi, Ilir Beqja and Edi Rama, who rushed to use the health of Albanian citizens to steal hundreds of millions of euros. I inform the Albanians that Vilma Nushi is one of the most important in the destruction of the safety of medicines in Albania, since with the commitment of her cousin by her husband, Edi Rama, she removed the law, according to which medicines that are not used in Albania could not be introduced territories outside the EU. After removing this, Albania turned into a wastebasket of expired medicines from Belgrade to Bangladesh" , continued Berisha.