Two assassination attempts with 4 victims, Henrik Hoxhaj "unraveled": Nuredin Dumani promised me 60 thousand euros
Politiko
2023-05-30 11:42:11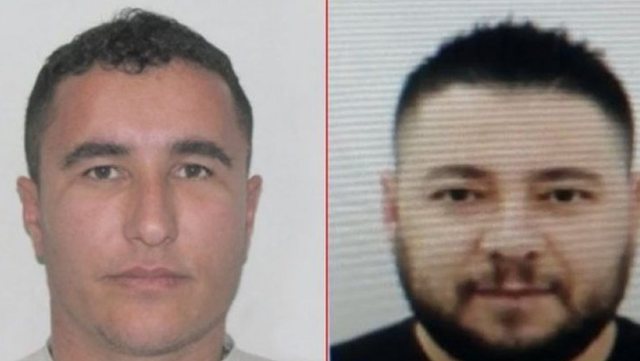 The repentant justice, Henrik Hoxhaj testified about two assassinations with 4 dead, the murder of Viktor and Besmir Haxhi, as well as the execution of Dorian Shkoza and Angelo Avdi.
Hoxhaj told the Prosecutor how he met Nuredin Duman. Hoxhaj said that Duman promised him 60,000 euros, of which he gave 35,000, as Eljo Bitri took the rest.
"I met Nuredin Duman on Festim Çoli's birthday, about 6 months before the murder of Dorian Shkoza and Anxhelo Avdiaj. There we exchanged phone numbers, and we have talked and met. Dumani promised 60 thousand euros, of which he gave me 35 thousand, because Elio Bitri took the rest. The latter was behind the wheel, I was in the back passenger seat. I had 2 9 mm pistols, while Bitri had a mill pistol. According to Duman, the target was Dorian Shkoza, who even came in front of Avdylaj to protect him when we shot.
I had no communication with Bitri, when I went to Nuredini's house, I found him there and we headed towards the scene. Duman was not with us but was coming around. I shot with both guns, Bitri also shot once with his gun, but I don't know if the bullet hit any of the victims. Even before the event, at Duman's house, Elio shot, he told us that it was an involuntary shot. Elio had been staying at Duman's house for a week before the assassination. After giving me the payment, I met with Duman about the plan to kill Besmir Haxhia" , said Hoxha.
Regarding the murder of the Haxhia brothers, Henrik Hoxha confesses:
"Objektiv ishte Besmiri, kur u afruam i pamë të dy, dhe Nuredini me Klevis Allën, i thanë njëri-tjetrit, qenka me vëllain. Viktori ishte rastësi. Dëgjova më pas se kishin plan tjetër edhe për atë por jo atë ditë. Sipas Nuredinit, Klevis Alla do na njoftonte, vrasjen do e bënim ne. Alla na priste me makinën. Mbaja veshur një jelek të OFL dhe kapele OFL, Nuredini më tha se i kishte gjetur në Elbasan. Kisha dy armë automatike në makinë, njërën në dorë tjetrën në xhepin e derës.
Shoferi ynë u fut në parakalim kur i pamë vëllezërit, dhe nisa të qëlloj. Nuredinit s'po i shkrepte arma. Kam goditut me xhama mbyllur, Nuredinin se kam parë ç'ka bërë se nuk e kisha mendjen. Kam qëlluar edhe nga xhami i pasëm, shoferin e mjetit, Besmirin. Kam zbritur dhe mora armën tjetër se më mbaruan plumbat dhe qëllova sërish për tu siguruar. Me Klevis Allën që ishte shpferi ynë nuk kam folur asnjë fjalë. Madje teksa më shikonte në fytyrë një moment i kam thënë "ç'ke që sheh, kthehu para". Kapelet dhe jelekon i hodhëm rrugës dytësore në Vorë kur po ktheheshim në Tiranë me Nuredinin.
Nuredini called me "kusho", never by name. Dumani showed me Altin Ndocin with a photo, that I have never met before. During the pandemic, smoke haunted him for several days, but he couldn't kill him. For the murder of the Haxhiu brothers, Dumani gave me 30 thousand euros. When I told him why so little, he said, "Kusho, I have a personal problem, I'm asking for it as an honor." During the conversations, I heard from him that he wanted to kill you on his account, but that he was helping Erion Alibej with the money. Alibej suspected that Ndoci and Besmiri were involved in the triple murder in Bradashesh, where Alibej's brother and uncle and a Turkish citizen died."