The Electoral Code prohibits salary and pension increases 4 months before the elections, Rama violates the electoral law
Politiko
2023-03-29 15:40:46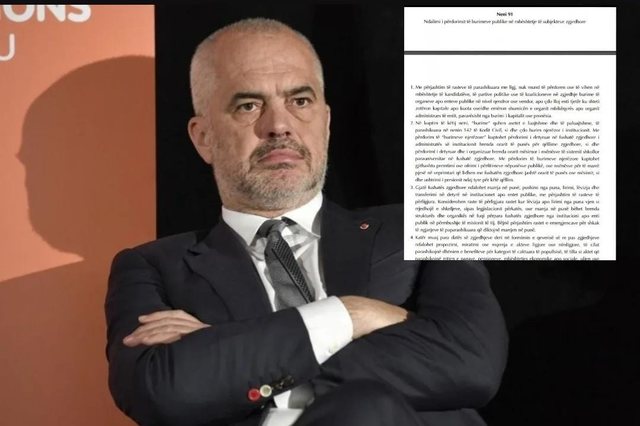 The Prime Minister of the country, Edi Rama, has violated the Electoral Code after 50 days before the elections, the government decides to give 5,000 ALL as compensation to pensioners.
" Today we have not only the general commitment, but also the concrete information that for the pensioners there will be 5 thousand new lek that will go together with the pensions they will receive next time," said Rama .
However, the Electoral Code defines in its article 91 that in a period of 4 months before the elections, decisions with financial effects such as salary and pension increases, changes in fiscal policies, as well as unforeseen investments in the state budget are prohibited.
" Four months before the date of the elections until the formation of the new government after the elections, it is prohibited to propose, approve or issue legal or by-law acts, which provide for the granting of benefits to certain categories of the population, such as acts that provide for salary increases , pensions, economic or social support, the reduction or abolition of taxes, the establishment of fiscal amnesties, the privatization or awarding of assets or rewards, etc., except when the initiative is conditioned by a state of natural disaster", it is stated in point 4 of article 91 of the Electoral Code .
The Prime Minister has also promised to increase salaries in the administration. He announced that the government plans to increase salaries, with the aim that over two years the average salary will reach 900 euros.