Gjana: 17.2% of Democrats have voted so far, no observer of Agron Shehaj has been excluded
Politiko
2021-06-13 11:52:50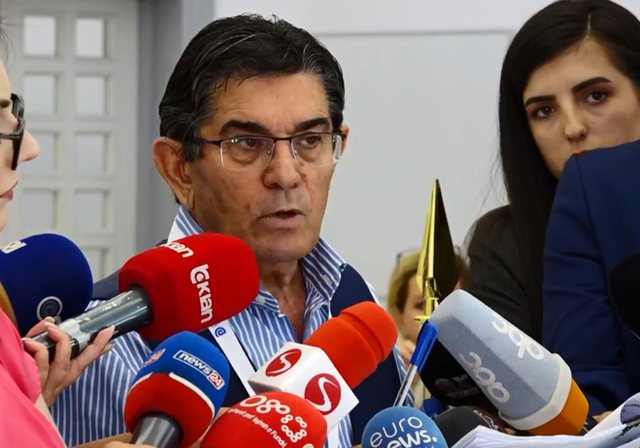 Jemin Gjana, the head of the Election Commission in the Democratic Party has shown the progress of the process so far in the elections for chairman of the Democratic Party.
In a statement to the media, Gjana said that 12,928 members or 17.2 percent of them have voted so far.
According to him, the process continued normally and there were no delays or interruptions.
"12 948 members who have voted, which means a figure that goes to 17.2%. Generally the process went normally. There were no delays in starting the process. In two-three cases that there was an interruption for the purpose of clarifying the voting situations for members with a card, the relevant decisions were taken in the commission and the process has continued ", said Gjana.
Asked by the media regarding the denunciation of the candidate Agron Shehaj that in some branches his observers have been expelled, Gjana rejected this claim.
"In 7-8 cases we had problems with the representatives of the candidate Shehaj. Because some proposals came that were rejected by the Commission. Either they had a membership card, or they were not on the membership list, or they were delegated from one branch to another.
His observer in Kavaja was a member of Rrogozhina. There are defined criteria for which the commission has taken the relevant decisions. So far, decisions have been made for Shehaj with other representatives, Kruja, Lushnja, branch 4, Kavaja, Maliqi, Shkodra, have played with the names of the two brothers. The brother who is not a member comes and claims to go on behalf of the brother ", said Gjana.