The Assembly gave the 'green light', Alabbar talks about the project of the Port of Durrës: It will be a luxury destination
Politiko
2022-11-25 13:53:30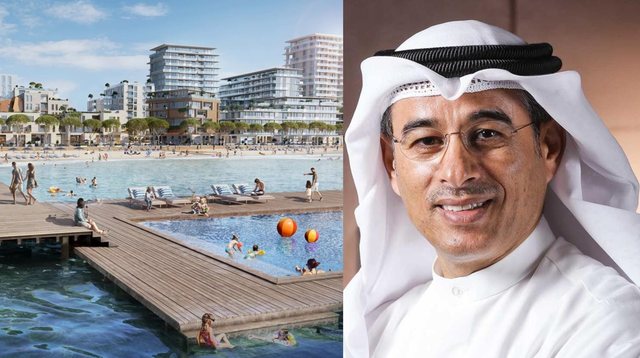 After the Parliament of Albania approved the agreement for the Port of Durrës, the Arab investor who implemented the Mohamed Alabbar project, gave an interview to Arab media.
Alabbar spoke to 'Arabian Business' about the project for the Port of Durrës. The article cites that "the $2.5 billion deal, backed by his Eagle Hills Group of Companies, will see a complete transformation of part of the Albanian coastline in the city of Durrës."
Alabbar himself has said that the Durres Yachts and Marina project taken on by his company "is a game changer, something we've been working hard on behind the scenes for a long time. I really don't think you'll find anything like that."
Alabbar stated that the project in question is being designed as "one of the most sustainable new cities, including environmentally friendly practices, green spaces and smart technologies to reduce air pollution and CO2 emissions".
As has been clarified several times by the Rama government, the project will accommodate yachts and superyachts up to 120 m, along with hotels, private residences, promenades, shops, restaurants and entertainment.
Alabbar said the project includes over 80,000 square meters of parks and open spaces, and 170 commercial shops are also being planned.
"You have this incredible history behind it, alongside what will be a whole new luxury destination. We've done a lot of special projects over the years around the world, but I have no doubt that this is right up there with the best of them," said Alabbar.
The agreement of the "Eagle Hills" company with the Albanian government faced criticism and opposition, especially from the opposition. However, this did not stop the Assembly from ignoring the cancellation of the 28 million euro grant from the European Union to approve the agreement.
After approval in the Assembly, the agreement is sent to the Presidency for decree.