The assembly "boils" with debates, the socialist "caught checkmate" playing chess
Politiko
2023-02-02 11:14:58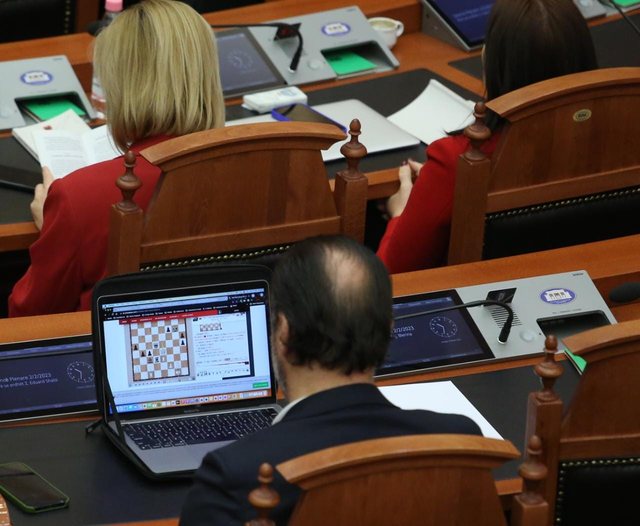 The plenary session of the Assembly started today with debates and discussions. The opposition MPs have written to Prime Minister Rama to be present, to discuss the 'McGonigal' scandal, as they referred to in the petition submitted for interpellation.
But as the Assembly was involved in the whirlwind of debates, it seems that one of the socialists was not interested in the discussions of his colleagues.
It is about the socialist deputy Eduart Shalsi, who was "caught checkmate" while playing chess at the table.
The opposition blocked the rostrum as Speaker of the Parliament Lindita Nikolla closed her microphone, depriving her of the right to speak. The Democrats demand the presence of Ramë, who, after the publication of the "McGonigal" scandal, was absent from two plenary sessions.