Refused the summit in Tirana, Rama "threatens" Vucic: There is no other way
Politiko
2022-12-04 13:05:04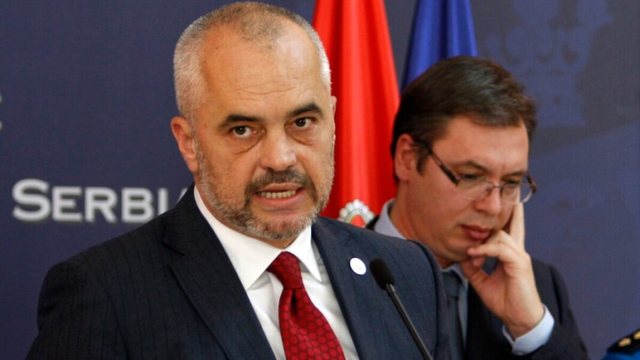 Prime Minister Edi Rama has reacted after the statements of Aleksandër Vucic that no representative from Serbia will be in Tirana for the EU-Western Balkans summit.
Rama "threatened" Vucic that there is no other way but to come to the summit that will be held on Tuesday in Tirana.
"Serbia will be at the Summit and the president will have no other way but to come to the Summit," said Rama.
The latter announced that all European leaders will be present at the EU summit, except for the Spanish Prime Minister, Pedro Sánchez.
"The Prime Minister of Spain, Pedro Sánchez, will not be there because that day is the day of the Constitution and is of great importance to the Spanish, and therefore he will not be present.
But his letter is extremely supportive and more than enough for the impossibility of attending. While all the others will be present", said Rama.