Berisha releases the survey: The opposition is moving confidently towards victory
Politiko
2022-10-06 15:04:39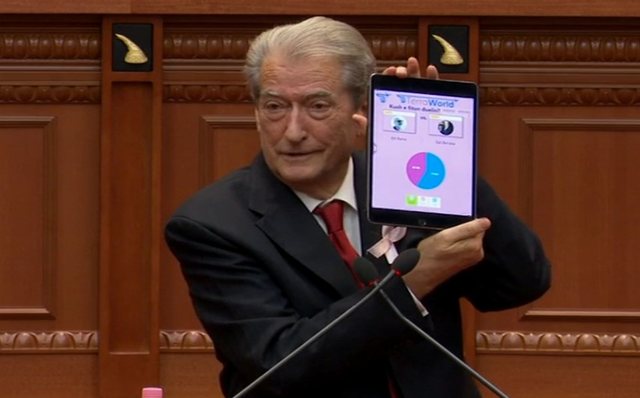 The chairman of the Democratic Party, Sali Berisha, presented the latest survey of the Kosovar-Israeli company 'Terra Group' to the Assembly on the follow-up of Berisha and Prime Minister Edi Rama.
Berisha declared that the opposition is moving confidently towards victory.
"Not a word was said about the concrete facts that I presented, the thefts and the terrible abuses that are done with government funds. For the first time, the lady told the truth, she said that she would come. Yes, we are coming, the opposition is walking confidently towards victory. Yes, yes Ulsi, you are temporary at all, you will leave before you remember" , said Berisha, showing the polls.