The attack on TCH/Berisha: When Rama was deployed, the gangs dare and fire volleys at them!
Politiko
2023-03-28 19:41:35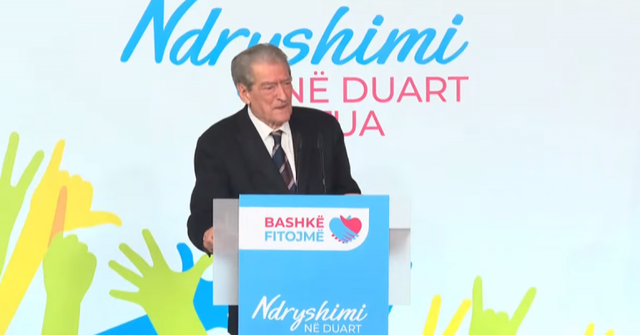 Democratic leader Sali Berisha has presented this Tuesday the candidate of the coalition "Bashke Fitomje" for the municipality of Kuçova in the May 14 elections, Lefter Maliqi.
While speaking, Berisha also focused on the lack of order in the country, where he also mentioned the attacks on the media.
He said that when the prime minister made a mockery of the media, referring to the explosion of the "Prestige Resort" which is related to News24, then "the gangs dare and fire at them, referring to the gun attack on the building of "Top Channel".
"One week ago, a grandmother who worked two jobs was executed, 3 days ago, a guard who stayed up all night with a barrage against a media was executed. When the prime minister says to eat each other's heads, it is not a license to kill.
A prime minister has the law and the police, he does not allow people to be killed but takes them where they belong. When he says to eat each other's heads, the squares and bars are in the hands of crime.
When the prime minister puts a tritol on the media, other gangs dare and fire volleys against them! What is the most extreme cynicism? Yesterday the family members buried their innocent man who was executed, today they were comforted by this cynic that the order today is better than ever. Is there greater cynicism than this towards citizens? " he said.