Meta 'message' to Rama: As I say to the chun of New Pazar to the chun of Kristaq, I cut the strongest one in the middle
Politiko
2022-08-10 21:45:19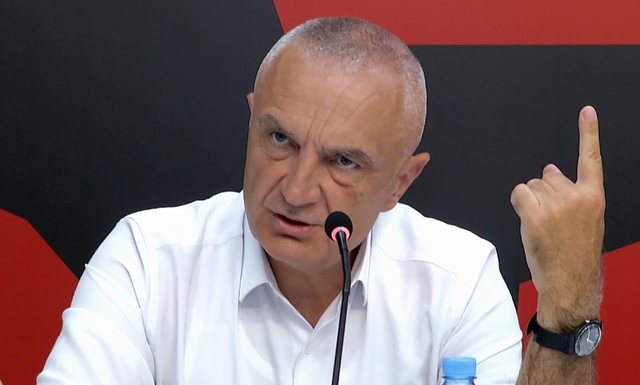 In the first meeting with the structures and representatives of the Freedom Party in Tirana, Ilir Meta sent a 'message' to Prime Minister Edi Rama.
Meta addressed Rama, saying how the "New Market" is the strongest in the name of Albania.
"As the owner of the New Market, I want to tell the owner of Kristaq, that he also knows that I have learned this from the "New Market", I fall for the strongest, this one is not the strongest, but he acts as stronger... I cut it in half even if it looks like Erion Kolonja, you look gigantic. I also fall for him myself, there is no need, I fall for him with the greatest pleasure, I fall for him in the name of Albania", said Meta.
Meta said at the meeting that Rama was one of the initiators of Tirana's concreting. The head of PL added that Rama is giving away public properties as if they were his own by inventing strategic investors to give them concessions.
Meta did not leave without mentioning the incinerators either, as he said that a Dutch company invests in Albania's alleged incinerators, and the government takes Albanian money and sends it to the Netherlands.