"We want justice", high school graduates sitting cross-legged in front of MASR: To reduce the score for the Mathematics exam or we will boycott the next exam
Politiko
2021-06-12 12:05:11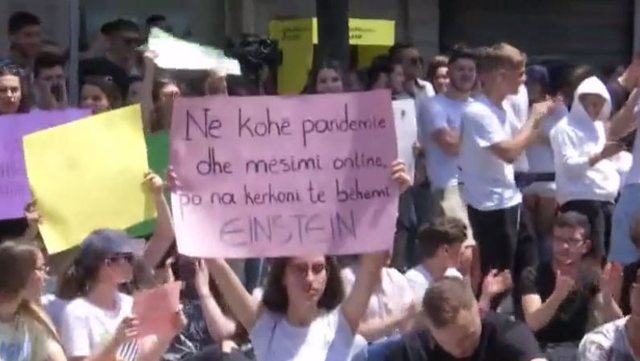 The graduates have gathered in front of the Ministry of Education to protest the Mathematics exam and have blocked the road to "Durrës.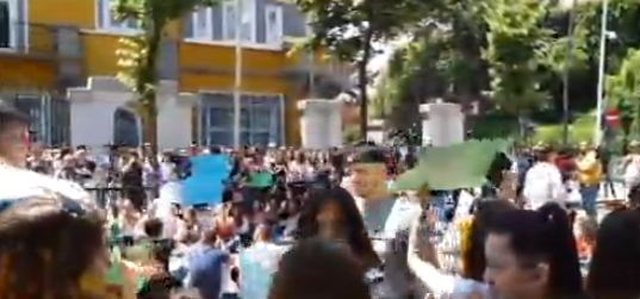 Graduates claim that the Mathematics exam was difficult, unfounded in the literature. "The questions did not match the model issued," said the graduates. At their request is to review the scores or repeat the test. Earlier, QSHA responded to the graduates regarding their claims, emphasizing that there was nothing outside the program.
On the other hand, the graduates have warned of the escalation of the protests.

The graduates are sitting cross-legged in front of the ministry and everyone in the choir is shouting "We want justice".
"Reducing the score, the exam was difficult, because it was a university test. This is our way. "We will continue to stay here until our demands are met, " a graduate told the media.
Graduates have warned that they will boycott the next exam, which is the final exam, the elective one.