The court left him in prison, Alma Beqir's lawyer reacts: We will go to Appeal
Politiko
2023-06-05 13:32:15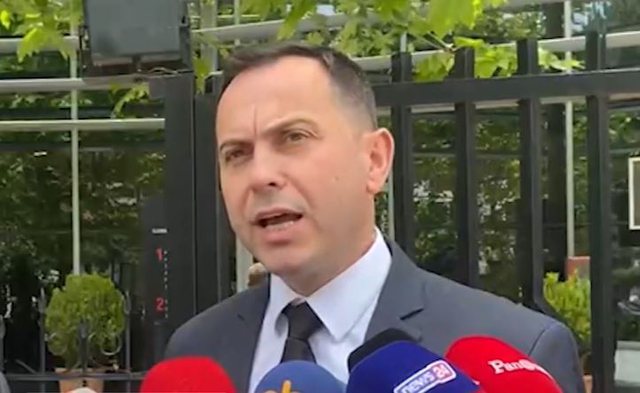 Alma Beqir's lawyer, Jordan Daci, has reacted after the decision of the Court of Korça has set the security measure of "prison arrest" for his client.
Daci stated that this is not a criminal offense but a civil dispute. The lawyer stated that there is disagreement with the figures and with the posts of 'ADEX'.
Daci has also stated that they will not leave this issue at that, but will take it to Appeal.
" We are dealing with a pure civil dispute and not a criminal offense. All the figures are completely fictitious and we are dealing with a matter of a fiscal and commercial nature. There is no embezzlement, concealment, theft but there is a non-adjustment for part of the obligations that it is not known how many there are.
Beqiri said during the session that he has no desire to not return this money. This issue will be resolved when there is a financial reconciliation. The seized cars were purchased before the alleged criminal act took place, " the lawyer said.