Tensions in the North of Kosovo, protesters unfurl the flag of Serbia in Zvecan
Politiko
2023-05-31 09:25:14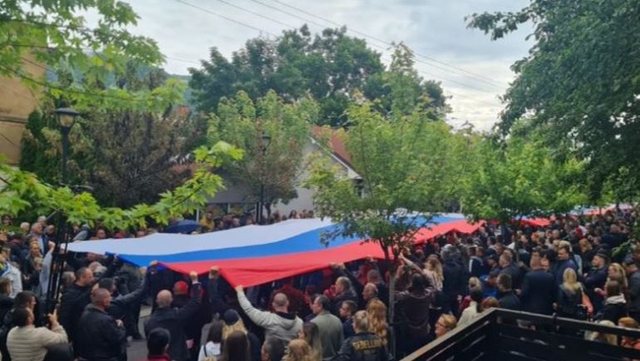 The situation continues to be tense in the North of Kosovo, where protesters have gathered again in a rally against Albanian mayors in municipalities with a Serbian majority.
In Zveçan, they unfurled a giant flag of Serbia over 200 meters long, while they also played Serbian nationalist songs.
KFOR soldiers have taken measures and have surrounded the building of the municipality of Zveçan with barbed wire. It is learned that Lista Serbe, Rakiç and Simiç also joined the crowd.
The day before, the Serbs attacked the Kosovo and Albanian media which reported the situation "live". They attacked the media tools, journalists and operators with stones and hard objects, preventing them from reporting.