Taxes 'land' on family businesses, says Agron Duka: Ë intentional! Veliaj insulted us
Politiko
2022-01-24 15:39:27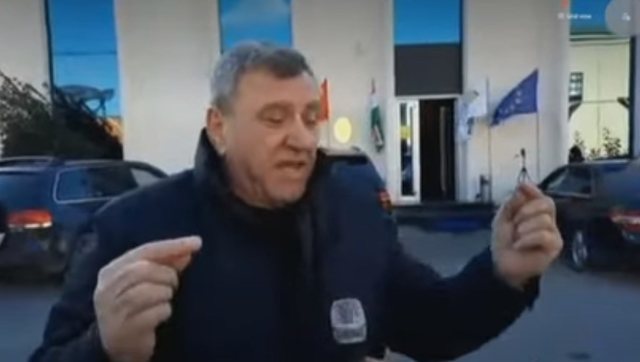 After the Tirana prosecutor's office launched an investigation into the head of the ALF, Armand Duka, at the request of the Municipality of Tirana, tax officials arrived at the Duka family businesses for inspection.
The Tax Control comes a day after the Municipality of Tirana announced that it will request a national and international investigation into Armand Duka, putting under sieve the assets of the family and businesses owned by the head of the ALF.
Në një dalje për mediet, vëllai i kreut të FSHF, deputeti Agron Duka, deklaroi se deklaratat e Veliajt janë një fyerje për familjen e tij e sidomos për Armand Dukën. Deputeti shtoi se e gjithë situata është e qëllimshme.
"Some 15 people from the Tax investigation have come here today. It seems that it is intentional because after the statements of Erion Veliaj, they attacked the FSHF. Veliaj's statement is very insulting for us as a family, for Armando himself. It looks like a very weak instrument. This is not the way to get the federation institutions. It's the election. Seeing that they could not overcome the elections, they started working with threats, which I do not know how long they will continue. We have no security for life. "I have nothing to do with people who have come from taxes, " said Duka.