Berisha: Agron Malaj steals with Erion Veliaj, has received 35 million euros tender in Tirana
Politiko
2023-01-28 12:16:37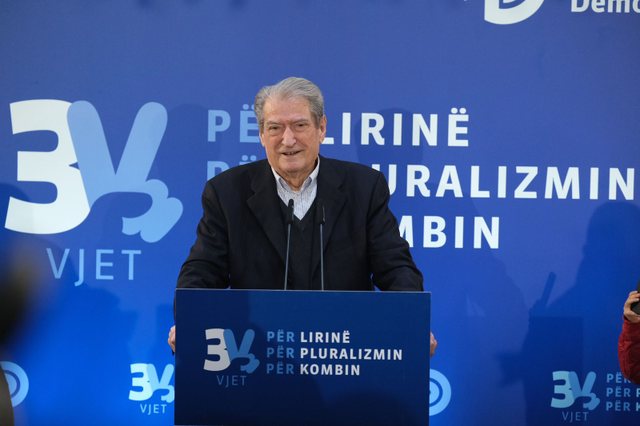 Chief Democrat Sali Berisha accused SP mayor Agron Malaj from Burreli of stealing together with the mayor of Tirana, Erion Veliaj.
According to Berisha, Malaj has received a 35 million euro tender in Tirana.
Berisha : On May 14, Agroni must hand over the keys and get ready for all the procurements, for all the thefts he has committed.
Do you know where Agroni commits thefts? You will be surprised. He does them with Erion Veliaj in Tirana.
His family's company won the tender in Tirana for 30 million euros, sharing it with Erion Veliaj.
Agron, you better leave yourself.
Bedri Hoxha, I guarantee you that the man who loves Klos, Mati, the citizens, the man who has the greatest dedication and honesty to transform that municipality into the first home of every citizen, to use every penny with full transparency.
But both together will halve taxes. We are the party of low taxes.
We believe that the money in your pockets is more valuable to you and society than the government's tax money. Low tax is the law I.