Who is protecting Edi Rama? Democrats clash in 'Politiko'
Politiko
2022-01-21 22:16:06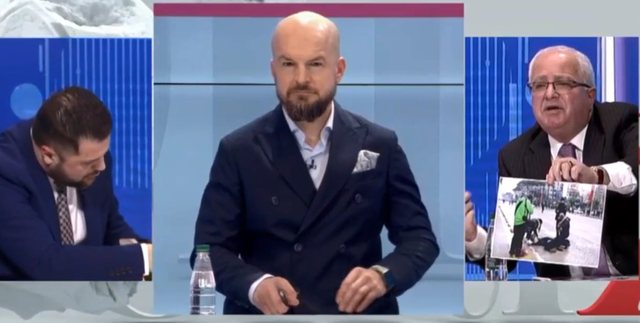 Edmond Spaho, the expelled MP from the parliamentary group of the Democratic Party, clashed with the Secretary for Legal Affairs in the Democratic Party, Indrit Sefa, a supporter of Lulzim Basha in the show Politiko on Top News.
Sefa accused the 12 deputies who came out openly in support of Berisha that they have not taken any initiative against Edi Rama in the Assembly.
" What is the biggest political action against Edi Rama of the 12 deputies who support Berisha, apart from the ram at the PD headquarters?" Said Sefa.
MP Spaho responded by showing some photos from the police intervention during the May 8 protest.
"And your biggest action is this! This is your biggest action ", implying that Basha was rescued by Edi Rama on the day of the protest in front of the Democratic Party headquarters.
"You wanted to rape us?" Did you want to rape us? With a ram's head like in the Middle Ages! "The police did not do their duty, because if they did their duty they would not be 40 minutes late" , Sefa answered.