Rama's draft for the Association, the first reaction comes from Kosovo
Politiko
2023-06-08 12:39:56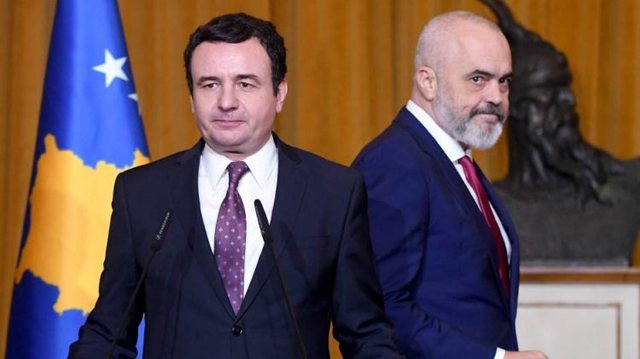 Prime Minister Edi Rama said this Thursday that he has sent a draft for the Association of Municipalities to German Chancellor Olaf Scholz and French President Emmanuel Macron.
However, the draft in question was prepared without consulting the Prime Minister of Kosovo, Albin Kurti.
The deputy of Vetëvendosje Movement in Kosovo, Adnan Rrustemi, was ironic after it was confirmed that Rama sent a draft statute for the Association.
He said that first he had to be sent to Dejona Mihali, the well-known VV official who is rumored to be one of the most powerful people in this party.
" Rama has sent the draft statute for the Association of municipalities with a Serbian majority to Scholzi and Macroni. He sends them to Berlin and Paris in vain without sending them once to Dejona Mihali. " - wrote Rrustemi.