In April, he was assassinated, today he was arrested for carrying weapons without a permit; who is Aldi Mustafa?
Politiko
2023-09-30 20:47:37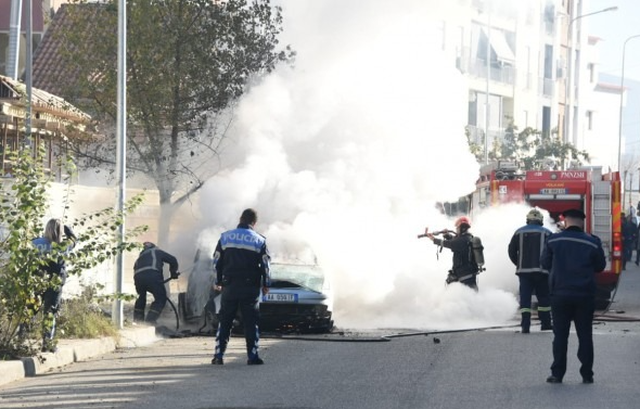 Aldi Mustafa escaped the assassination attempt in April of this year, the amount of explosives was placed in the spare tire of the "Volkswagen" vehicle in which Mustafa was traveling. The 37-year-old was not injured in the explosion, which was controlled.
However, Mustafa is not an unknown name to the police. He is known as the friend of Aleksandër Laho or otherwise "Rrumi i Shijaku". The latter was in the same car with prosecutor Arian Ndoja during the November 1, 2019 assassination attempt, where he was injured.
In 2021, Mustafa was arrested along with two other people, as they were suspected of committing a murder.
Mustafa was previously sentenced to 10 years in prison in Germany, for the criminal offenses of "Intimidation" and "Production and sale of narcotics".