Vangjush Dako's legal violations, SPAK's investigation file is clarified
Politiko
2023-06-07 10:38:44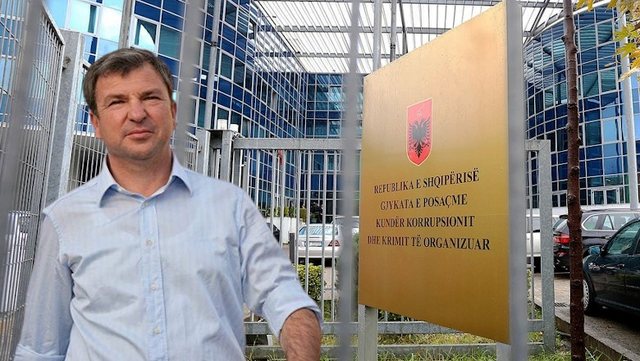 The investigation file of SPAK on Vangjush Dako evidences the legal violations of the former mayor of Durrës, in two different episodes for the same criminal offense, that of abuse of office.
According to the file, the first case coincides with the construction of a building that was damaged after the earthquake of November 26, 2019, while the second case is a development project procedure whose value has been "inflated" reaching the figure of 220 million old lek. from the calculations made by SPAK.
In the first case of the building, the construction permit was issued on October 14, 2014, while the fee payment was made on March 16, 2015. The inspection of the finished carabiner was made on February 10, 2015, and the fee payment was made on April 9, 2015.
According to the SPAK file, "the acts for this building were compiled in a very short period of time and it turns out that the real goal of the officials of the Municipality of Durra and the builder was to provide the technical-legal documentation for the construction of the building, which not only was it finished a long time ago, but objectively it was impossible to build it in a time frame of 7 months and in this time frame to compile all the documents".
Also, according to SPAK, in the project it was foreseen that the elevator would go down to the part of the garages, a construction that was not done.
Along with Dako, arrested by SPAK for this investigation file are: Adhurim Qehajaj, Ermal Lama, Fatmir Ejupi, Adrian Bulku, Fiqiri Fareuku, Adnand Toçilla, Meri Semini Priftuli, Ferzilet Hajderi, Djana Dedja.